Punctuality, effectiveness, professionalism.
Our road transport is efficient, fast and environmentally friendly through frequent replacement of the vehicle type. We provide our customers with a large fleet of vehicles including Euro 6 vehicles equipped with state-of-the-art compressors, tipper or dumper trucks and 20 – 30 – 40 ft container trucks with rotary valve.
Our road transport is the ideal solution for moving your goods over short distances and allows you to:
Benefit from just-in-time deliveries
Have the guarantee of periodic vehicle replacement
Count on a constantly updated staff
Maximise delivery flexibility
All our strengths: the complete fleet
600 of our own vehicles transport and deliver throughout Europe every day.
Our fleet includes:

silocontainer pressurizzati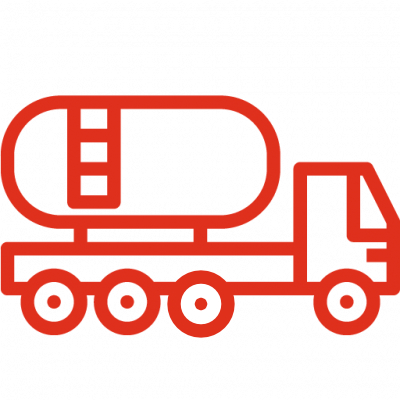 Beyond land and sea borders
A wide choice of containers means that even shipments to far-flung places can be carried out in no time at all, maintaining the complete integrity of the product from loading to delivery. We also have a reliable satellite monitoring system that allows us to identify the exact position of the goods at all times.