SERVICES
Our experience at your disposal
Punctuality, effectiveness, professionalism.
Our road haulage is efficient, fast and environmentally friendly through frequent replacement of the vehicle type. We provide our customers with a large fleet of vehicles including Euro-6 vehicles equipped with state-of-the-art compressors, dump trucks or dumper trucks and 20 – 30 – 40 foot container trucks with rotary valve.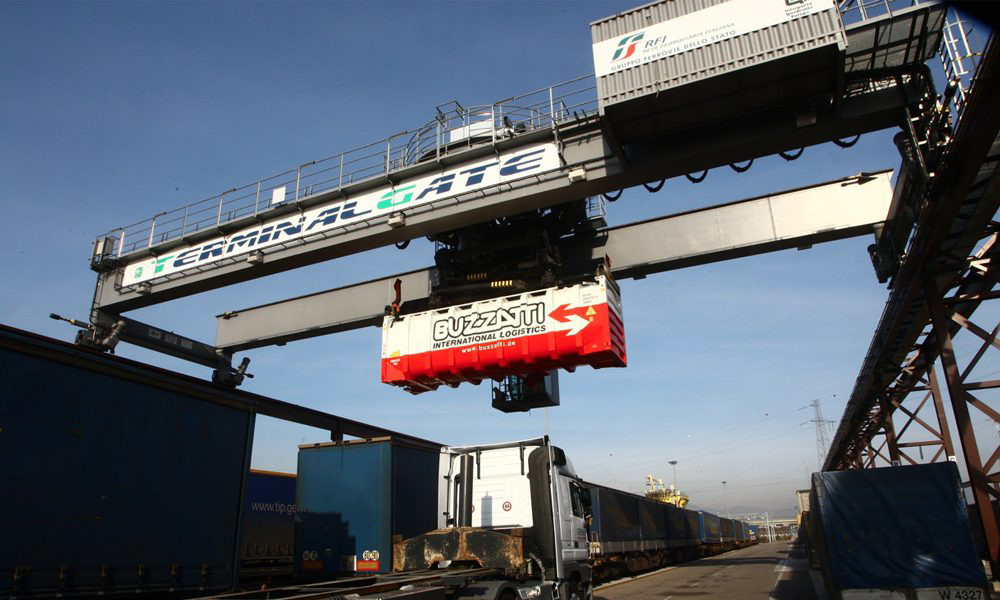 The respect for the environment is our priority
Intermodal transport allows to reduce CO2 diffusion by approx. 80% compared to traditional transport.That is why we favour the integration and combination of several material handling systems to optimize time and costs, ensuring extreme flexibility and at the same time respect for the environment.
THE MAIN ADVANTAGES OF INTERMODAL TRANSPORT

Greater transport capacity 

Easily overcoming national and international restrictions 
Simplified bureaucracy on national laws
CO2 EMITTED BY A STANDARD ROAD TRANSPORT SYSTEM
CO2 EMITTED BY BUZZATTI INTERMODAL SYSTEM

A large fleet of vehicles enables us to provide efficient and fast road transport, while at the same time protecting the environment through fre- quent replacement of the vehicle type.

Transporting goods by rail al- lows us to transport larger quantities of goods, both in- ternationally and nationally, than by road, reducing the en- vironmental impact.

We also transport goods by using ships, that allow us to offer a competitive service, perfectly in line with the cu- stomer's needs.
Flexibility in all respects.
Our rebulking service guarantees optimal handling, storage and transport of bulk goods through the use of silos.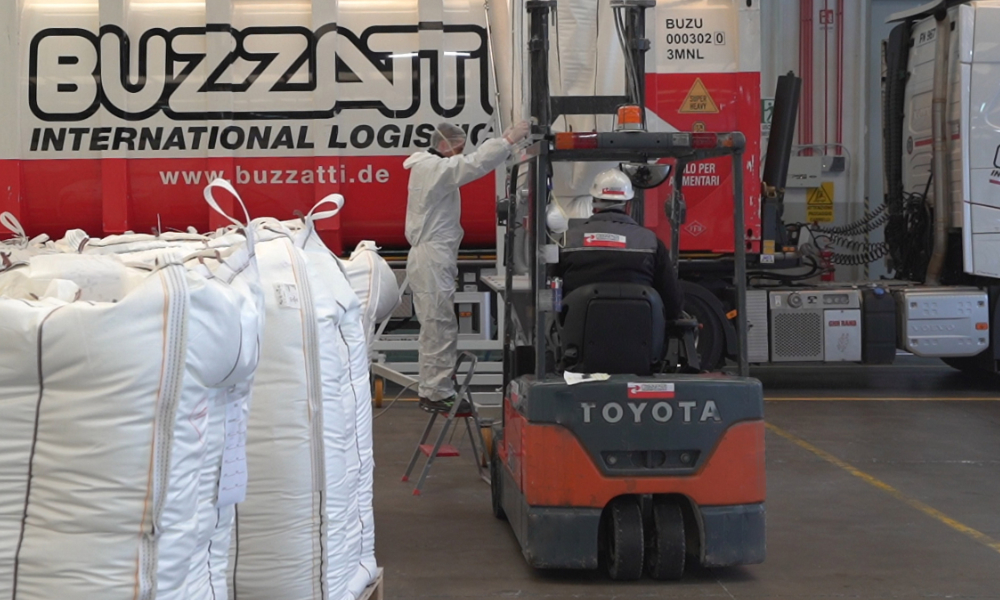 All our strengths: the complete fleet
600 of our own vehicles transport and deliver throughout Europe every day.


Our fleet includes:

pressurized silocontainers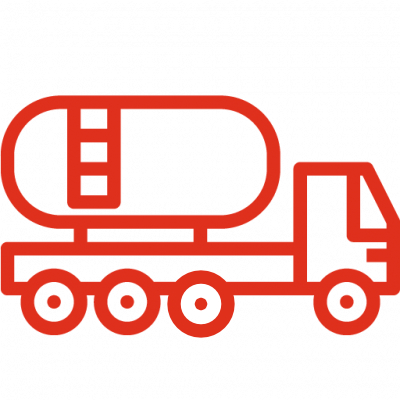 Beyond land and sea borders
A wide choice of containers means that even shipments to far-flung places can be carried out in no time at all, maintaining the complete integrity of the product from loading to delivery. We also have a reliable satellite monitoring system that allows us to identify the exact position of the goods at all times.